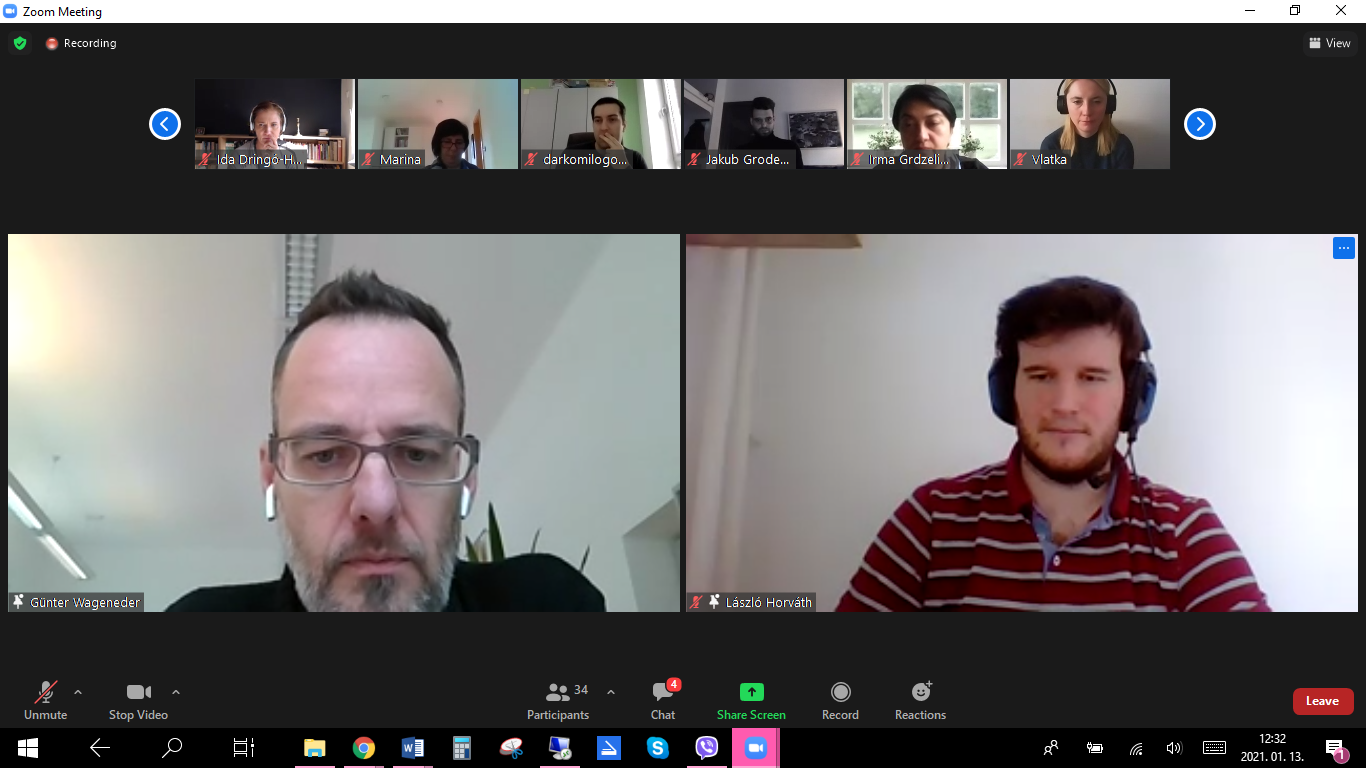 2021-01-28 12:24:26
Teaching and learning practices mapped in PROFFORMANCE partner countries
The PROFFORMANCE project consortium conducted an international survey in November 2020 among the higher education institutions of its partner countries (Austria, Czech Republic, Croatia, Georgia, Hungary, Serbia). The first overviews of the findings can be already reached here.
---
The aim of the survey was to map institutional approaches to the quality enhancement and support of teaching and learning, regarding assessment systems, staff development and teacher training practices. The survey aimed to search for and identify good examples, best practices and lessons to be learned.
The work has been already started in summer 2020, with Austrian leadership - the Bundesministerium für Bildung, Wissenschaft und Forschung (AT) and Günter Wageneder, University of Salzburg as a main lead of this task. The project leader Hungarian experts - Vilmos Vass, Metropolitan University and János Ollé, Pannon University- were also involved in the elaboration of the survey. Each partners and associated members delegated an expert for this working group, in order to assure that specificity and aspects both partners, stakeholders and European level are represented in the final product. During summer 2020, the following experts contributed to the finalisation of the survey: Bajzáth, Angéla Hungary, Beseda, Jan Czech Republic, Darchia, Irine Georgia, Filipa Casqueira Coelho Gabriel, Bárbara Portugal, Grodecki, Jakub ESU, Lam, Queenie ACA, Neavyn , Ruaidhri Ireland, Perényi , Petra Hungary, Savić, Mirko Serbia.
The online questionnaire was received by higher education institutions in the partner countries (Austria, Czech Republic, Georgia, Croatia, Hungary and Serbia) in early November. More than 170 complete responses received by the deadline of 30 November, of which 154 were evaluable.
The processing of responses have been started immediately by László Horváth ELTE with coordination of Günter Wageneder. The first preliminary results have been communicated at the first PLA at 8th December 2020, while further findings have been presented at the second day of that splitted PLA, on the 13th January 2021. As the questionnaire contained quite a lot of open questions and gave the possibility to attach connected materials, the profound and careful processing and analysis needs time. Online publication of the material will be available in 2021 summer.
Outputs and results will be channeled to the planned PLAs, into the development of the assessment tool, and also disseminated at various fora.