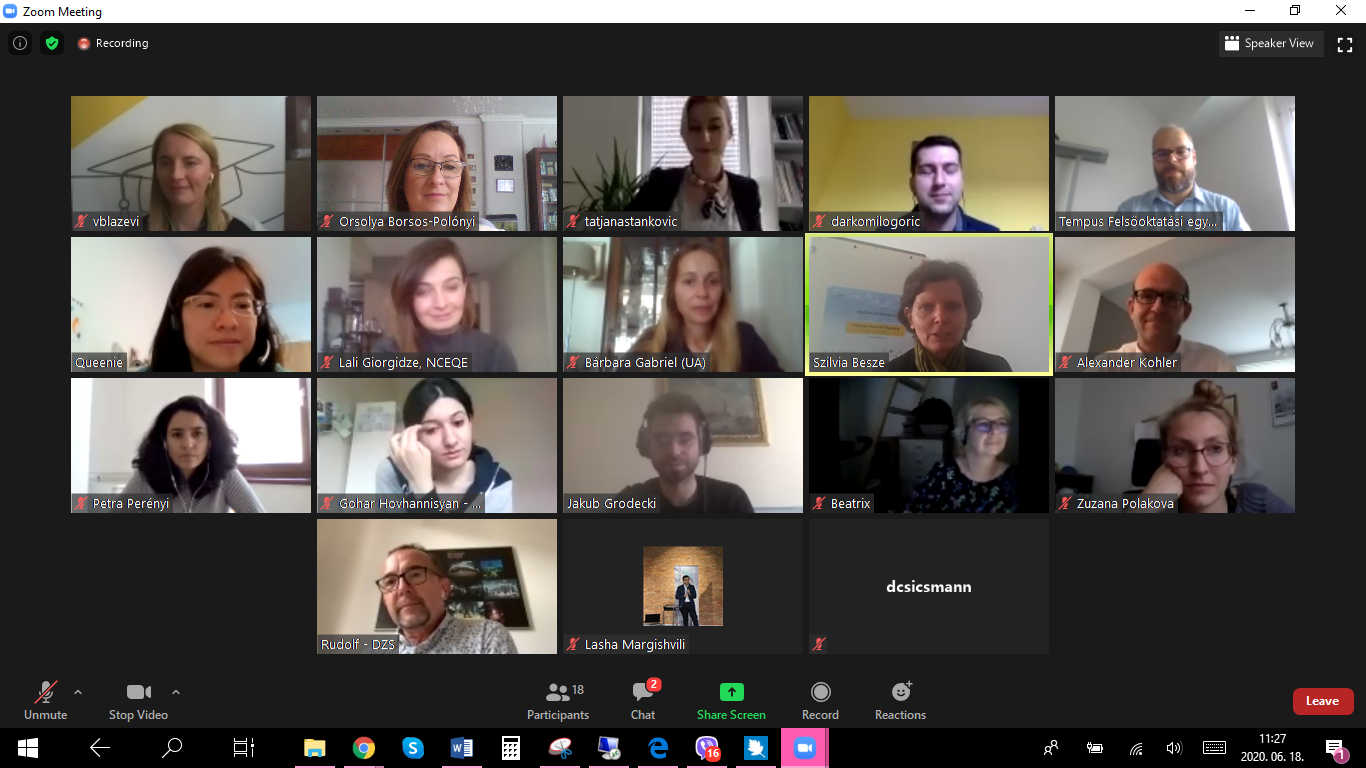 2020-04-21 15:54:19
PROFFORMANCE Partner kick-off meeting
PROOFORMANCE partners joined the ZOOM webinar for their first official meeting on the 18th June.2020
---
In the first part all partners (full and associated) presented their institutional and national/international experiences in the field of techers' assessment, development and incentives, they described how their goals relate to project objectives, how they will contribute to the activities and how project outputs will represent an added value to their own endeavours.
In the second part, managerial issues have been come up - grant agreement, partner and expert contracts, tasks and responsibilities, schedule, reporting, financial management issues, communication platforms, quality assurance.
It was a good start to base further successful and mutually fruitful cooperation and to prepare for the following expert kick-off meeting.