Events
The project kick-off meetings have been organized online in two parts. On the partner kick-off meeting on the 18th June partners discussed strategic and management issues, while on the expert kick-off meeting on the 23rd June, based on previous inputs of PROFFORMANCE experts also the discussions on the plenary and the break-out rooms, further activities of the project have been prepared. Further information on kick-off can be read on this site.
PLAs
The aim of the PLAs (expert meetings - peer-learning activities) is to set the criteria for teachers' roles, tasks, skills for the assessment tool to evaluate teachers' performance according to the defined areas. 3 PLAs will be organized, their specific content will be elaborated based on the benchmarking activity, the synthesis report of state of the art and best practice collection and the experts' input. In working groups experts will define criteria, upon which the related assessment tool questionnaires will be based and also try to define recommendations on incentives. As follow-up of the PLAs smaller groups of experts (4-5) will work on the drafting of PLA reports, the assessment toll questions and policy recommendations on incentives.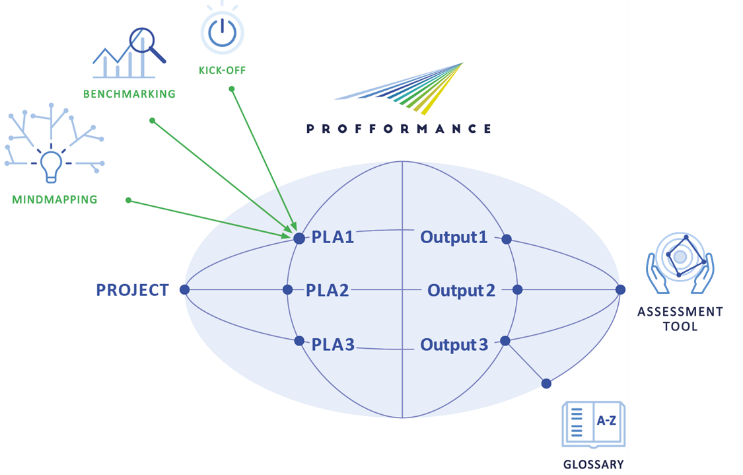 Final event
At the end of the project a final event will be organized for a wider international public to present the criteria model, the assessment tool for teachers' performance and the resommendation on incentive systems. The award ceremony for innovative teachers will also take place with the presentation of their best practices and also provide opportunity for networking and promote possible ccoperations.